Rotterdam is the first municipality in the world to support the Explane app for measuring aircraft noise.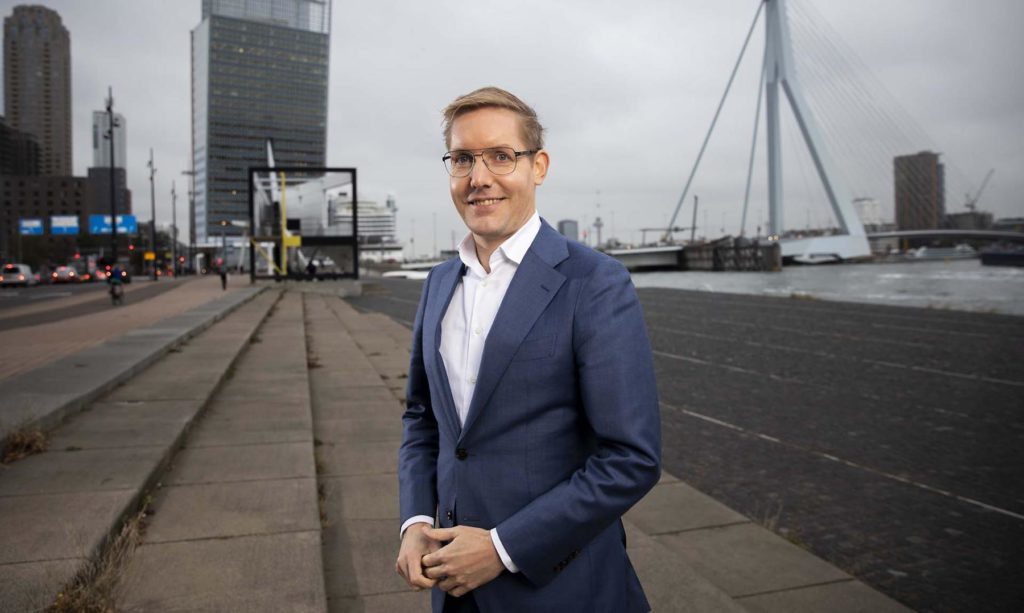 This confirmed alderman Arno Bonte (GroenLinks) last Wednesday in a committee meeting of the Rotterdam city council.
Mayor Aboutaleb and the aldermen think the Explane app is a welcome addition to the DCMR environmental reporting system.
The alderman finds the app user-friendly and works well. "We will actively offer the app to residents of our city."
Putting results together
Bonte believes that the app can work well in addition to the usual way of reporting from the environment service via the website or by telephone for years. "Afterwards we simply compare the results."
The residents' association BTV Rotterdam Airport successfully presented the app to the city council of the port city.
"For many years we have been asking for a user-friendly app for making aviation noise nuisance reports, but always without results," says a spokesman for the association. "It is all about commitments."
"We think it's really crazy to say that volunteers can write a good working app in no time and the environmental service doesn't."
Residents Association happy
The BTV is very happy with this step of the municipal administration. "It shows that the city government is not deaf to aircraft nuisance and the citizens who suffer a lot and more and more from it."
That step was followed the same day by Alderman Victor Everhardt (D66) of Amsterdam. At the request of councilor Imane Nadif (GroenLinks), he promised to actively bring the app to the attention of the metropolitan population.
The two largest cities in The Netherlands will thus play a prominent role in involving citizen measurements in determining their airport policy.
End of hegemony BAS
The step breaks through the hegemony of the Schiphol Residents Contact Point (BAS) to provide insight into the actual flight nuisance experienced. By comparing the official complaints with the reports via Explane, drivers can form a more complete picture and possibly take concrete measures to limit the nuisance.
We as makers of the app now hope that other cities around airports will also use the app's results to gain this insight and draw their own conclusions.