After months of hard work in spare time, app builder Roelof Meijer has released the iOS-version of this app today.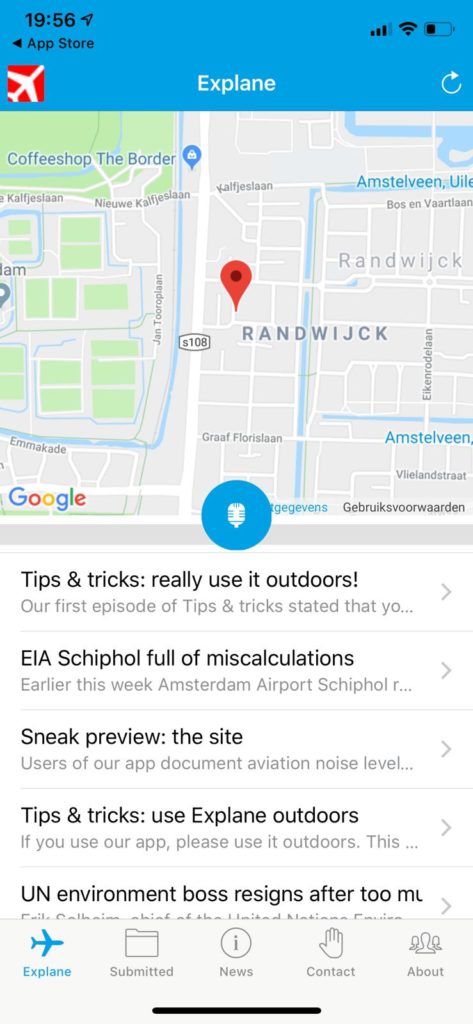 The iOS-version is intended for users of Apple's iPhone. The app is called ExplaneNow in the Appstore and can be downloaded via https://itunes.apple.com/nl/app/explanenow/id1448049191 or via https://explane.org.
The Explane-app is intended to document aviation noise. As a resident, you can register the noise of an airplane with one push on a button. The app records the peak sound level, your location, the date and time, and finds the ID of the flight that is causing the noise.
All these data you can send to our central database which will be soon be published via our site https://explane.org. The data will be accessible for anyone who has an interest in the widespread nuisance of aviation noise. The data can be used to oppose calculations made by airports and (local) governments that often predict noise levels too low.
Please download our app (iOS and Android) and use it frequently (outdoors!). Together we can fight the ever growing problem of aviation noise.