Users of our app document aviation noise levels. Our aim is to publish the results on our site. Here's a preview of what you can expect: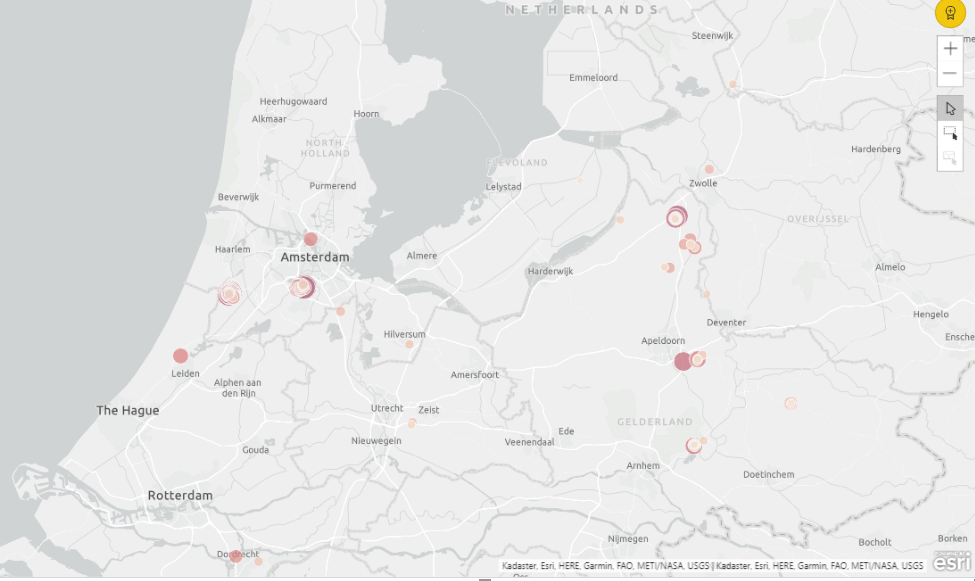 Our site will offer visitors the possibility to view the collected data in various ways. Above an example of measurements with their geolocation and their noise level. The darker the dots, the more noise.
From such a map you can zoom in and out to view details for your neighboorhood. The example shows The Netherlands since we've started here, but the app works worldwide!