Users of the Explane app have registered over 250,000 cases of aviation noise. This milestone has been reached two weeks ago.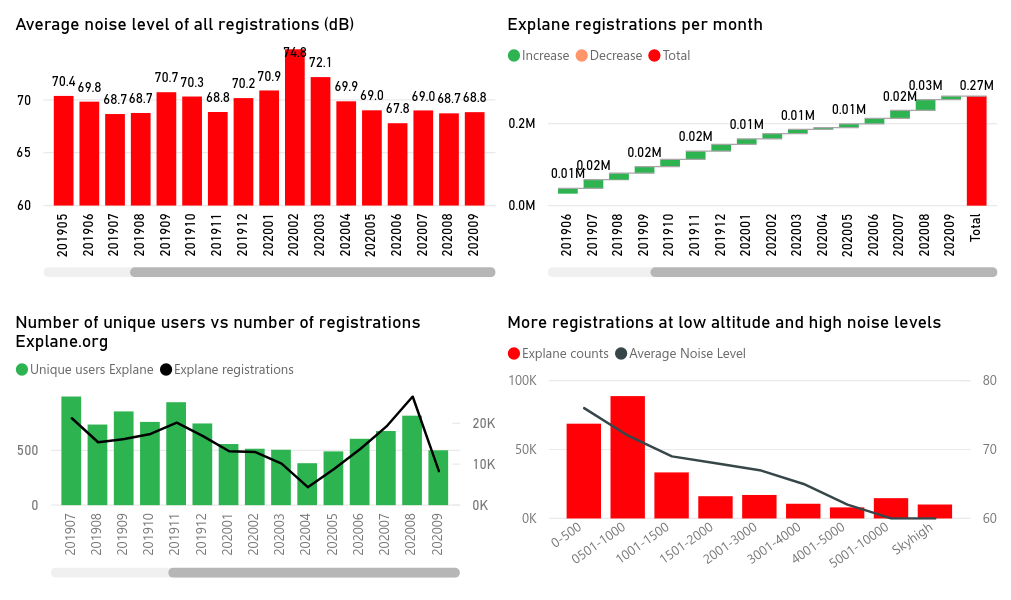 Although the Covid19-period was a little slower because of the 'lack' of aircraft, air traffic has since June 2020 picked up again. Also did the number of registrations.
In August 2020 alone we received almost 30,000 registrations. Most of them come from The Netherlands because we promote the app actively in our home country. Dutch people have made over 240.000 measurements of aviation noise since Explane was released in January 2019.
Picking up in other countries
However we do see a relatively strong growth in other countries. UK users sent in over 15,000 measurements, Australians almost 6,000 registrations, Belgians a thousand, as well did US residents.
We are continuing our efforts to promote Explane worldwide, and we could use some help from users or anti-aviation or environmental protection groups in the rest of the world. Please contact us via info@explane.org if you would like to join us.
Peak noise levels on political agenda
The most significant outcome of Explane is that peak noise of aviation is now on the political agenda in The Netherlands. Airports can't only point at the yearly averages they used to publish. Local, regional and national politics are now talking about including peak noise levels in their policies and their reviews of noise disturbance.
Are you interested in all of the registrations? Please do visit our website https://reports.explane.org.