Dear followers and users of the Explane app. We have made available a preview of the new open access website with all data that is gathered by you using the app. Please visite https://reports.explane.org/preview.html.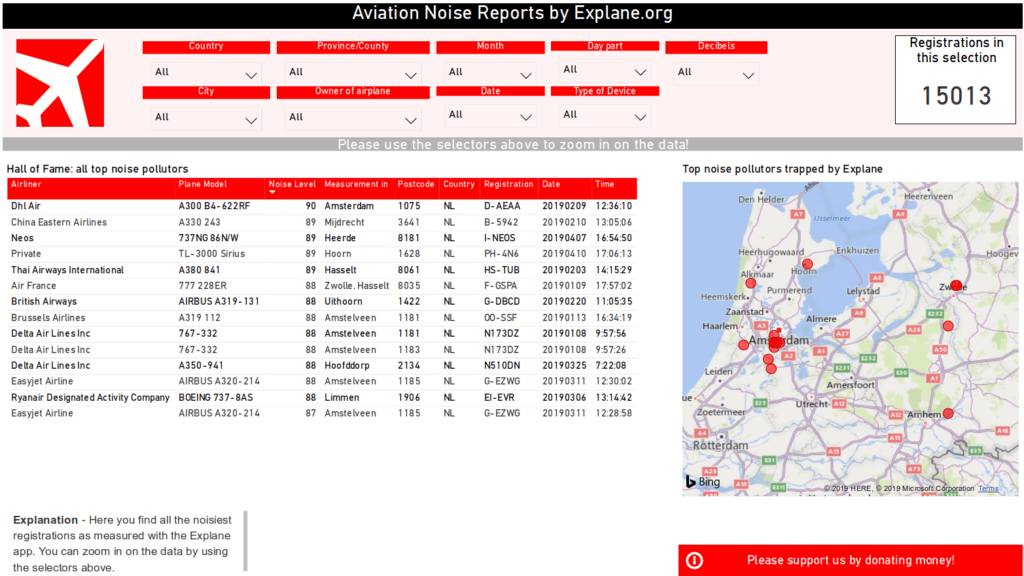 We would appreciate it very much if you provide us with feedback. Is the new site easy to use, do you understand all the presented data, do you need more explanation about what you see? Please mail us at info@schipholwatch.nl.
You can visit the current site at https://reports.explane.org to see the changes.